1. Why do you need a customer journey?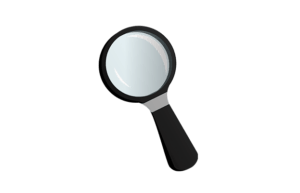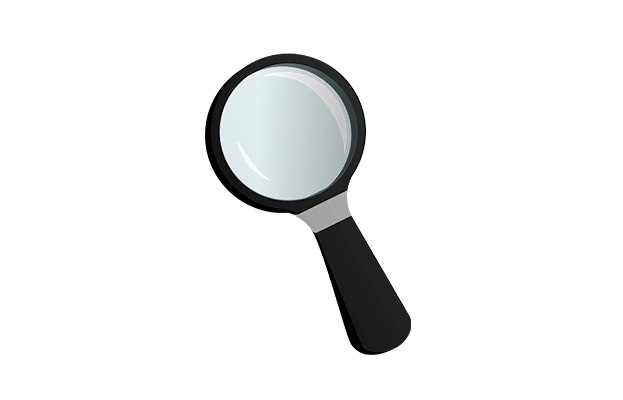 And how is a customer journey different from a customer experience? The most important difference is that it's not you who decides if an experience is positive or negative; the experience will change from customer to customer.
Some will be good, some will inevitably be bad.
However, what you can do is create a journey that helps to move the customer through a positive narrative, thus increasing the chances of them having a positive experience of your brand and company. 
The field service industry is highly competitive, regardless of your specialty. Odds are you're not the only plumber in town or HVAC repair business and since it's hard to argue for "brand value" when it comes to a home service, it's all the more necessary to do your best work, to stand out.
Your first thought could be "Well, I'm not the only plumber in town, but I'm definitely the best!" and you might be right! But how do you send this message to customers? Ordering a decal and slapping it on a truck then calling it a day won't do.
Thinking they'll see it for themselves in your excellent workmanship? Perhaps, but take a look at any field service company's Google reviews and you won't find many "stupendous reading and interpreting of architect blueprint, no one else could do it as well". On the other hand, how many "excellent, quick service" and "easy to reach even by email or text" can you find?
This is why you need an excellent customer experience to go with your workmanship. Jake Gibson, a former HVAC technician and founder of Phyxter, told us that more often than not, customers aren't even able to tell the difference between a good install job and a great one and unless their AC crashes to the floor the next day, chances are they will remember the experience a lot more than the actual service.
If you're being honest, how often have you thought of this yourself?
So what exactly constitutes a good customer experience, especially if you're running a fire and security company or an electrical contracting business? After all, you can't really be expected to follow the same advice as a retail company or a hospitality business and the truth is that you shouldn't.
This is why we've compiled the insights of dozens of experts and field service business owners and created this guide! Keep on reading to discover…
2. What is a good customer journey for a field service company?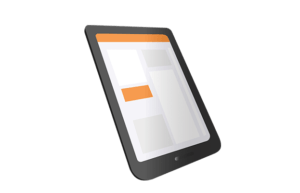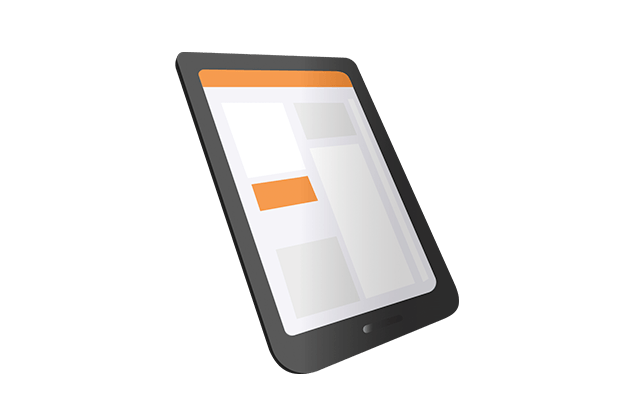 As a manager or owner of a field service company, it's probably been a long time since you last had to go through the full customer journey in order to hire a service company. Even if you specialize just in plumbing and you need an electrician, you most likely know people in that industry and simply call them directly.
Imagine you had an issue in your own home that you couldn't fix and zero knowledge that could be used to even assess said issue. All you know is that it's 105°F and your AC isn't working. What's the first thing you do? 
Customer journey touchpoints for an HVAC company:
You're googling the nearest plumber with half-decent reviews and go straight to call them but it's almost 10PM and there's no one at the office to pick up.
Booking phase: 
Positive customer touchpoint: fill in a booking form and request ASAP service; admin calls first thing in the morning and schedules an appointment. 
Negative customer touchpoint: no other way to contact the HVAC company so you start looking for another service provider.  
Dispatch phase: 
Positive customer touchpoint: Your service window is 4PM to 6PM. You go about your usual day, then chat up your boss to skip lunch and leave an hour early so you're home to open the door at 4:10PM for the HVAC tech.
Negative customer touchpoint: You take the day off from work and send the kids to school with the neighbour because your service window is 7AM to 7PM. You sit around the house, too nervous to do anything useful or even take a proper shower because the last time you had a tradesman around, there was a perfunctory knock and they were gone before you could run out to open the door. 
Estimating phase:
Positive customer touchpoint: HVAC tech arrives at 4:10PM, takes their phone out and photographs the unit then sends you a PDF estimate with a digital signature box at the bottom. You sign then mail it back and they get to work on your AC unit. You're wondering if a hug is too much at this point and resolve to leave them a 5-star review with too many emojis on Google. 
Negative customer touchpoint: HVAC tech arrives when you were just about to snooze on the couch, take a look at the AC unit and says they'll mail you in a day or two with an estimate, which you'll have to sign and mail back. You're not 100% if that's mail as in "email" or actual "letter in the box" mail. Either way, you're considering advertising your living room as a sauna at this point.
Invoicing phase:
Positive customer experience: The tech marks the job as done on their phone, admin checks to make sure there aren't any partial invoices attached for spare parts, then clicks a couple of buttons on their computer and your phone pings with a new email. You click the link and pay by card, just like ordering from Amazon. 
Negative customer touchpoint: You wait for a week or two in order to receive an invoice in the mail (letterbox mail, that is), at which point you're wondering if the HVAC company even needs the money.
You don't quite want to bail on the payment since that's not what nice people do, but at this point it's very tempting. Seeing as it took them 2 weeks to mail the invoice, you're also planning on paying it at a leisurely pace. Especially when there's no information for a digital transfer so the only payment option is cash or check.
After-sales phase:
Positive customer experience: A few days after, as you're chilling in the breeze of your fully-functional, newly serviced AC unit, you get an email asking about your experience. You answer: "10/10 would hire again." and think to yourself: "Actually, I could use another AC unit in the bedroom. I can call these guys now."
Another email interrupts your house renovation plans: "Your feedback means the world to us. Would you kindly help us with a Google review of your experience? 10% discount on the next service guaranteed." 
Negative customer experience: What after-sales phase? The one where you scour the internet for every place you could leave a 1-star review? That after-sales phase.
Now, assign 1 point for every positive touchpoint and 0 points for every negative one, then add them up. 5 points are equal to a remarkably positive customer experience, 0 points are an appallingly negative one.
Imagine it was your customers going through these two very different journeys, and replace the HVAC company with your own. 
How many points have you scored? If it's 5 congratulations, you don't have to read this article at all and you can skip to the end for your free downloadable infographic! 
Anything less than 5 and you can keep on reading! The secret is that you can easily increase your score and impress your customer. 
Let's break it down: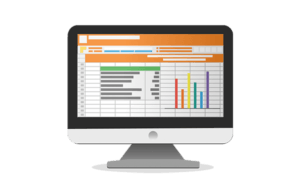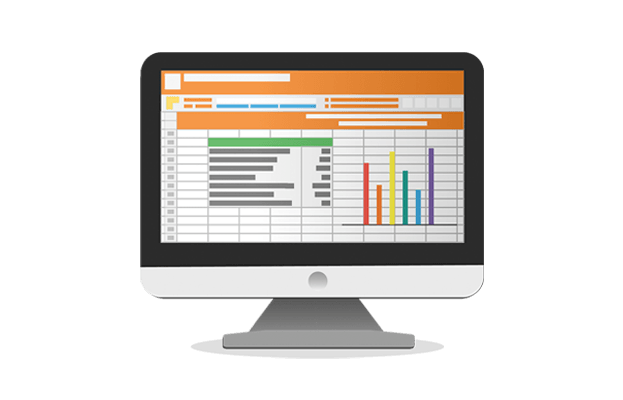 Ask yourself: How many steps does a customer have to take in order to book an appointment with one of your techs? Make sure to imagine they're on a mobile phone rather than a desktop because nearly 60% of all Google searches in the United States now come from a mobile device.
We've mentioned in a few other blog posts how important it is to make your phone number clickable and that applies here, too, but pretty much anyone under 40 hates making phone calls nowadays.
Or perhaps they want to book a technician to come and take a look at their home but they can't speak on the phone right then and there.
You need to account for all these situations and optimize all the factors to work in your favor. Sure, they could remember to do it when they get home, or are otherwise unoccupied, but what are the odds of them retracing the customer journey and ending on your website again? Would they even want to, knowing what they know now?
Not if you made a bad first impression. This is how Amazon rose to power: by accounting for every potential source of friction in their customer's journey and eliminating it. 
The main problem is that you're probably spending money (whether it's a lot or a little, that's not the issue at hand) on marketing activities like local ads, fliers, Facebook Ads, etc.
These strategies work in getting people to your website but what happens there if you're part of the field service companies that don't have an online booking request portal and the only way to contact you is by phone? They look for another plumber or electrician amongst the dozen Google search results. 
What is the use of the website being up 24/7 anyway when you only have staff manning the phones 8h every working day of the week? There are 128h left in the week when your leads reach your website ready to convert and you're actively sending them away to the competition. 
Online booking portals are a familiar element for anyone who's ever booked a hotel or a table at a restaurant. They're easy to use and offer the more introverted customers, for whom making a phone call implies a great deal of anxiety, a much appreciated mental break. 
A booking portal doesn't mean the customers can book themselves in whenever there's a free slot, regardless of the system you use to organize appointments (e.g. clustering appointments in specific neighbourhoods in order to reduce time spent driving).
What it means is that when your admin staff comes on in the morning, they can sift through these requests and find an ideal time to book them that suits both the customer and your business. Easy and efficient! 
Want to know more about why your plumbing leads are not converting?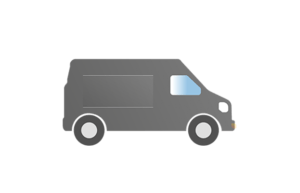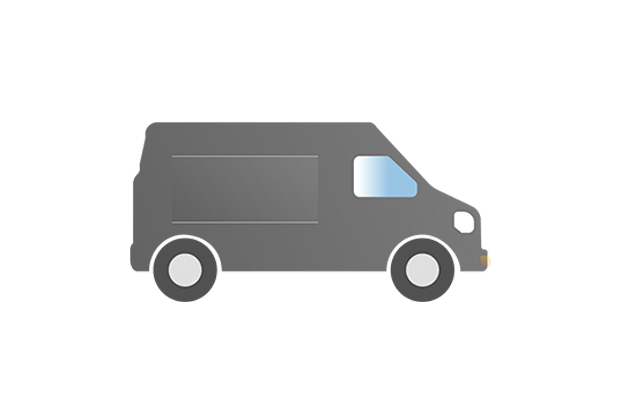 Oftentimes, the catalyst for negative customer journey touchpoints are a lot more subtle than you'd think. As a business manager or owner, you trust your technicians and know how skilled they are. But we live in a world where it's almost common for individuals with malintent to impersonate service techs in order to enter people's houses or scam them online. 
Many potential customers are aware of these incidents because they're sensationalized on the nightly news. Unfortunately, even if your company is 100% legit, you can  still be left with the consequences of such perpetrators. Mainly, that your technicians can look like dodgy tradesmen even when they're not. 
Learn what other things could be making your techs (electricians or not) look dodgy: 
What Is Making My Electricians Look Like Dodgy Tradesmen?
More often than not, it's the dispatch phase that's the most prone to fueling distrust in customers and turning it into a negative touchpoint. It's the biggest disruption to the customer's routine and usually involves them severely altering their normal activities to accommodate a stranger into their home or business space.
Since they're already in a sour mood thanks to the issue that needs to get fixed, these individuals can easily be tipped from "neutral experience" to "negative experience" by this single instance in the customer journey. 
There are many ways to mitigate this situation but the overall theme of your efforts should be to make the customer feel like they're in control. After all, most of their woes come from a subconscious feeling of having lost agency and not being in the know about the situation: 
When is the technician going to arrive?

What is wrong with my appliance?

Is it dangerous?

Is it expensive?

Will the technician be nice?

Will the technician leave a mess?

Will they try to overcharge?

Will they succeed in overcharging me because I have no idea about this stuff?
These are just a few of the questions plaguing the customer's mind. Therefore they'll appreciate receiving a text message or email:
When should you send a notification to customers?
1st notification: A couple of days before the appointment with a morning/afternoon service window.
2nd notification: On the day of the appointment with a 2h service window.
3rd notification: When the technician is on their way; bonus points if you include an online technician profile portal.
This might seem excessive but, nowadays, people are conditioned to expect a notification and associate the act with the idea that everything is under control.
Specifically, having a technician profile portal can improve your chances of leaving a positive impression because it's easier to get off on the right foot and create a good relationship when the customer knows they're expecting Joe the plumber who likes fishing and making his own bread rather than a surly stranger. Even better if Joe's been polishing his soft skills! What should those skills be? Check the article below to find out!
Learn more: 5 Soft Skills Your Plumbing Business Should Recruit For
5. Estimating/quoting journey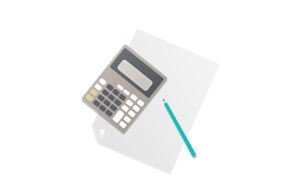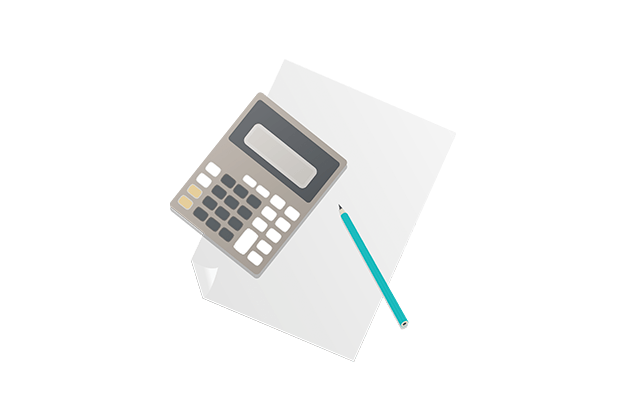 This is the first financial touchpoint and it's vital you learn how to get it right. If you paid attention to the customer's inner questions listed during the previous point, you've noticed that they're often nervous about the price. An estimate is a general business practice meant to mitigate this feeling; the customer knows what to expect in regards to the total cost of the service so they can approve or reject the estimate. 
If you want to increase your chance of the former rather than the latter, making the customer feel in control of the price will come to your help. That doesn't mean let them pay what they will but rather let them feel like it's their decision. 
The best way to do this is to offer multiple "cheap/average/premium" estimates for the customers to choose whatever they see fit. Just make sure you're charging enough to make a profit from the cheap option too and know that most people will go for the average. We illustrated the matter in this video we sent our with our newsletter: 
Speaking of undercharging to get more estimates approved: If you underestimate overheads, you can easily end up digging into your own profit margins to cover the costs. If you're not running a paperless field service business and you're still relying on pen and paper, there's bound to be mistakes, no matter how skilled your admin staff is. 
What if an expensive mistake ends up in a formal quote you sent off to customers? They've already approved and signed for that price and if you ask them nicely, they might pay this time but you've lost any chance of them becoming recurring customers; if you break down their door demanding you get paid a fair price, they have every right to take you to court.
After all, it was you who sent them the quote, fully aware that it represented a formal contract and not just a ballpark figure. 
Bad estimates, on the other hand, where you forget to mark up that premium eco filter or to add it at all, will enrage your customers too, as they'll end up with their expectations deceived. There's nothing that sours a customer experience quicker than relying on a service cost and then having to pay extra.
Even if it affects their business cash flow, most managers would rather write off the cost of a bad estimate, but how long can you keep that up until there's no money for payroll or office rent? 
Check out 4 more reasons why your cash flow is bad!
Tired of following up your quotes and chasing deposits? If you use an online quoting portal, your techs can add all the necessary parts to the estimate, send it to the customers via email. Then, customers can respond to and accept quotes with a few easy clicks, straight from their email. If there is an initial deposit due, your admin can even take the payment right there and then with a payment portal.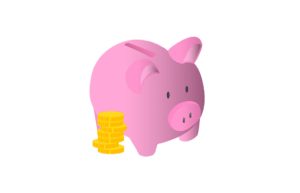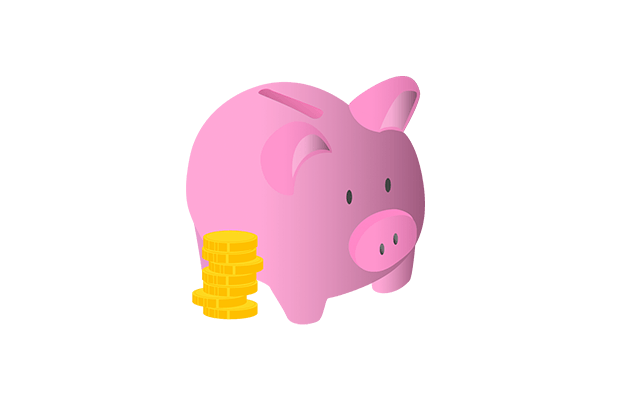 Many business owners and managers think that once the work is done, the hard part's over, all there's left to do is cash the money. This is why small debts are such an endemic issue in the field service business.
Whether you specialize in plumbing or HVAC, you know the drudgery of having to chase late payments and call customers to let them know you're definitely getting ready to sue when in fact you know that even calling a debt chasing agency would cost more than what you're trying to recoup.
The consequence of poor invoicing practices is that businesses end up suffering from cash flow issues, even if the customers do pay up in the end. Delays and write-offs eat into your cash reserves because vendors aren't willing to way around and your techs still need spare parts and tools to do their job. 
It seems pretty basic but some service companies seem to do their best in trying to make it as difficult as possible for customers to pay them. Only accepting cash or, worse, checks, is a hassle for those who aren't used to carrying cash around anymore (or, in any case, not hundreds of dollars) let alone a checkbook.
Technicians who need to wait for people to get to the nearest ATM and take money out will also be inconvenienced, and that's before they have to drive around with a pile of cash in their truck until they're able to run back to the office or bank and deposit them. Worst case scenario, the customer has to mail you the money which means you should get ready to wait for a while before you get paid. 
Having a digital invoice portal or a portable payment gateway (ideally, both!) makes all this hassle redundant. At the end of the day, most customers don't hire your HVAC business with the intention of not paying you, but if you try too hard to make it difficult, you can be certain they'll be tempted to become non-paying customers.
A digital invoice portal lets customers pay on the spot and on their own terms. The fact that a payment link is automatically sent with the invoice email also means there's no chance of your admin forgetting about it and then delaying payment further.
In addition, this can alienate customers who assumed you were reliable enough to send such important documents in the first place.
What Should An HVAC Manager Do When Customers Won't Pay For Work Done?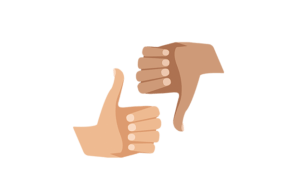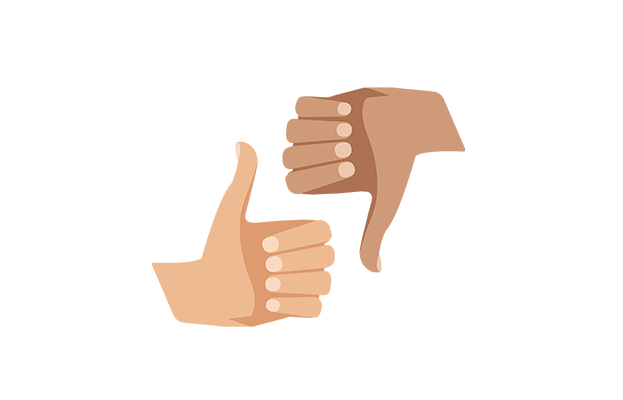 One of the questions we hear most often from technicians and business owners is how to get more online reviews (and make sure they're positive). Many people think the answer to this is just doing a better job but, sadly, it doesn't work like that. The real answer is having an after-sales care strategy.
Getting good reviews is, more often than not, a matter of simply asking and the benefits extend further than earning 5 stars on Google; they inform your business of what to improve and tell the customer you care; in the case of routine jobs, it can take this touchpoint from neutral to positive.
In the case of a negative touchpoint, where the customer journey has been more of a bumpy ride, asking for feedback knowing it won't be all positive will help the customer feel like their malcontent is acknowledged and that you're working to fix it. 
People are more empathetic than you'd think and admitting you've made a mistake, then doing everything you can to fix it, will make customers appreciate your honesty and commitment even more. This increases the chance that despite the negative experience, they'll hire you again. 
In order to easily find out who's happy and who's not, an after-sales care portal is an automatic tool you can put to good use. This is what will inform you if the customer had a positive experience or a negative one.
Then, you can target the former with a public review request (a little 10% discount won't hurt) and the latter with another email to see what went wrong, how to improve, and assure them that next time they book a service with you, it will meet their expectations.
Using an after sales care portal shows you put just as much effort into treating your customers right even after they've paid you. Some field service companies have more trouble than others with this and they lose out on thousands in earnings from loyalizing customers.
Statistically speaking, returning customers are up to 4 times cheaper to acquire and they spend more than new customers too. This means that you should spare no effort in keeping them engaged in the long-term. 
Read more about a few essential tools to get you more plumbing leads even when you're not in the office
Truly understanding what a customer needs will require you to listen carefully. After all, every customer is different. But if you're asking the right questions, you can find out if there are any common trends in their experiences. 
8. How to grow your business with paperless field service customer journeys?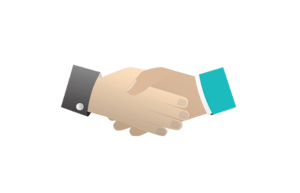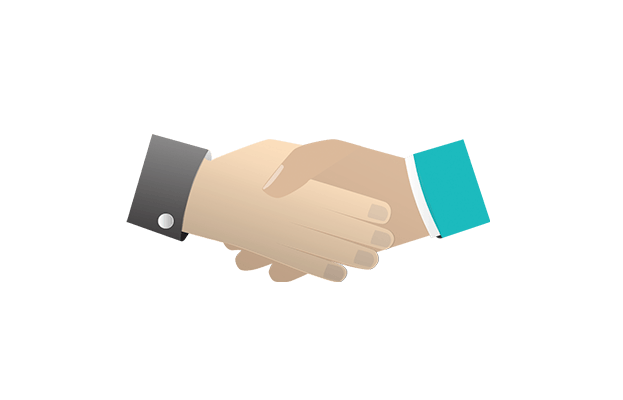 Earning the trust of your customers can really help to set you apart from your competition and so the process to obtain their trust is something that you really want to get right,  especially as your competition will be fighting to lure them away. However, the real struggle – no matter the size of your business – is about maintaining trust once it's been earned.
A relationship based on trust is about a lot more than capping all your wires and using copper as a conductor instead of cheap aluminium, it's about being reliable and making an impression every step of the way.
Imagine if you went to a nice restaurant, where they served delicious food, but the staff was rude and there were lipstick stains on your glass. All that work the chef put in won't make a difference to your 2-star TrustAdvisor review, right? Same goes for growing your field service business!
If you want to be a trustworthy company, then you need to ensure that you're being as clear as possible, at all times. Using digital tools, like the aforementioned portals (booking, technician profile, estimating, invoicing, and after sales care, if you need a refresher), and taking your business down a paperless route is a great way to help you achieve this goal.
We've gone to great lengths in order to show how customer trust can dramatically improve your field service business in the article below. The advice applies to HVAC, plumbing or fire and security too and, really, any field service business
How to grow your electrical business by increasing customer trust
The takeaway: paperless customer journeys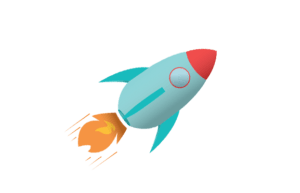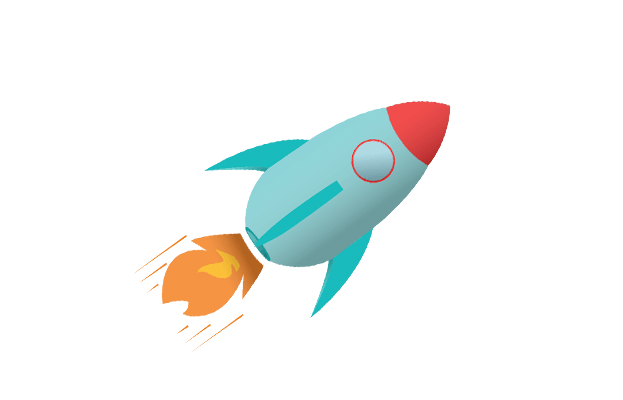 To sum it up, you can't control the outcome of a customer's experience. It's up to them to decide if it's positive or negative but what you can do, is optimize the journey from having a problem to not having a problem anymore. There's only so much you can control but those specific touchpoints can significantly influence how the customer feels about their experience at the end of the journey. 
Dividing the overall journey into these micro-journeys punctuated by touchpoints can make the insurmountable task of "improving your business" a lot more doable.
Tackling each individual micro-journey, identifying the sources of friction by getting feedback from both customers and employees, then looking for the right tools to fix the issues won't be easy but it's something that you can measure and improve upon with each iteration of your strategy.
This is why a field service business strategy is not a stationery thing, it needs to change with the customers' needs and the market.
Finding the right tools in order to create a paperless customer journey can be challenging. You have the option of purchasing individual solutions for each problem, which has the advantage of providing you with super-specialized software but this can end up proving to be expensive and you might not make full use of the features provided, therefore wasting some of your investment.
These solutions may not sync up either, so it means transferring data and potentially encountering duplicated data.
On the other hand, you can purchase an all-in-one solution (like a job management software) which can be easier to implement since it's made to communicate well with your accounting software or payment gateways. It may not seem as flexible as the individual solutions, but if you find the right software for your field service business, you can rest assured that your company is on the right track.
Take a look at how much a customer portal software could change your business, phase by phase!
If you'd like to see more about how digital portals can help you devise a paperless customer journey, check out this free downloadable infographic at the bottom of the page or check out our other Complete Guides below.
Start your World Class #CustomerJourneys, today!
Consider Complete Guides to…